XMG Outdoor Sports Flooring Basketball Tennis Court
produkto Detalo
produkto Etikedoj
trajto
XMG plastic interlocking floor tile is designed with elastic buckle on the basis of elastic buckle crossing grid pattern,so it can effectively r educe the phenomenon of thermal expansion and contraction the problem of cracking.

Kun la norma grandeco, ĉi tiu sporta planko estas oportuna instali.

Desegnita kun grandaj kontakton areon kaj ronda rando, la elasta buko sportoj planko povas redukti falo kaj derrapar efike.

Kun larĝigis rando, la elasta buko kruciĝo krado ŝablono sportoj Kahelanta havas fortan compresivos rezisto.
Surface: Bottom Connection
Teknikaj daton
Single flooring size(L*W*H),mm Features

250 * 250 * 12.7mm

Sola peco de sportoj planko povas anstataŭi se ĝi estas difektita.

Kun drenaje dezajno, ĉi tiu plasto interplektitaj kahelo povas dreni for akvo rapide, kaj labori ĉiuj -weather.

100% reakirebla, neniu polucio, manĝaĵo grado sekureco materialo, ne-toksaj, sengusta, neniu peza metalo.

apliko

Basketbalo tribunalo, badmintono tribunalo, flugpilkon korton, sketado sur radoj tribunalo, subĉiela futsal futbalo kampo, subĉiela infanĝardeno ludejo.

materialo

PP (PropenePolymer)

ĉirkaŭa temperaturo

-40 ℃ - + 70 ℃

Service lifeCase picture

8-12 years Basketball court, volleyball court, badminton court, soccer field, ship deck, etc

Rando strio grandeco (L * W * H), mm

Single ear

Double ear

Round edge

Rando strio grandeco (L * W * H), mm

83.3*50*12.2 mm

83.3*50*12.2 mm
There are 16 kinds color and you can choose more than one color for your court: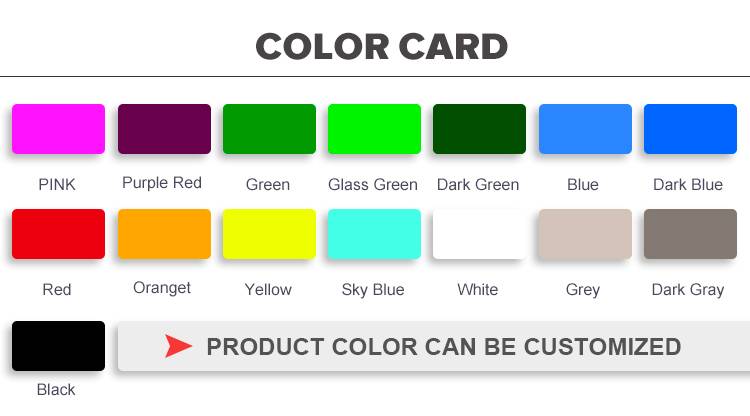 ---
sekva:
Komponita Kaŭĉuko Tile
---
Skribu vian mesaĝon ĉi tie kaj sendi ĝin al ni