XMG Outdoor Sports Flooring Basketball Tennis Court
Dettagli del prodotto
Tag dei Prodotti
caratteristica
XMG plastic interlocking floor tile is designed with elastic buckle on the basis of elastic buckle crossing grid pattern,so it can effectively r educe the phenomenon of thermal expansion and contraction the problem of cracking.

Con la dimensione standard, questo pavimento sportivo è conveniente da installare.

Progettato con ampia superficie di contatto e bordo rotondo, l'elastico pavimentazioni sportive fibbia in grado di ridurre la caduta e sbandare in modo efficace.

Con bordo allargato, gli elastici sport fibbia modello di griglia incrocio pavimentazione ha una forte resistenza alla compressione.
Surface: Bottom Connection
data tecnica
Single flooring size(L*W*H),mm Features

250 * 250 * 12,7 millimetri

Unico pezzo di pavimentazioni sportive può essere sostituito se è danneggiato.

Con un design drenaggio, questa piastrella pavimento di plastica incastro può scaricare l'acqua rapidamente, e lavorare tutto -Meteo.

100% recuperabile, nessun inquinamento, cibo materiale di sicurezza grade, non tossico, insipido, nessun metallo pesante.

Applicazione

Pallacanestro, badminton, pallavolo, pattinaggio a rotelle da tennis, calcetto all'aperto campo da calcio, all'aperto Scuola materna Playground.

Materiale

PP (PropenePolymer)

Temperatura ambiente

-40 ℃ - + 70 ℃

Service lifeCase picture

8-12 years Basketball court, volleyball court, badminton court, soccer field, ship deck, etc

dimensione stripe bordo (L * W * H), mm

Single ear

Double ear

Round edge

dimensione stripe bordo (L * W * H), mm

83.3*50*12.2 mm

83.3*50*12.2 mm
There are 16 kinds color and you can choose more than one color for your court: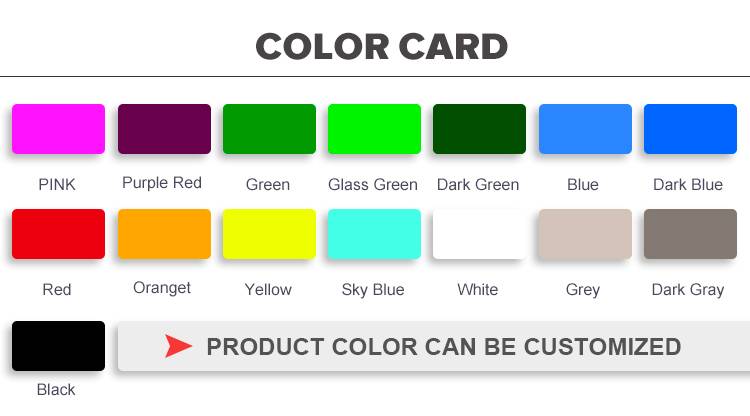 ---
Precedente:
TKSM -Double strato Crossing modello di griglia)
Il prossimo:
Composito delle mattonelle in gomma
---
Scrivi qui il tuo messaggio e inviarlo a noi
categorie di prodotti