XMG Outdoor Sports Flooring Basketball Tennis Court
Detaliile produsului
Etichete produs
Caracteristică
XMG plastic interlocking floor tile is designed with elastic buckle on the basis of elastic buckle crossing grid pattern,so it can effectively r educe the phenomenon of thermal expansion and contraction the problem of cracking.

Cu dimensiunea standard, acest parchet de sport este convenabil pentru a instala.

Proiectat cu zonă mare de contact și marginea rotund, pardoseala de sport catarama elastică poate reduce căderea și derapa în mod eficient.

Cu margine lărgit, elastice sport catarama model grila de trecere podele are o rezistență la compresiune puternică.
Surface: Bottom Connection
data tehnică
Single flooring size(L*W*H),mm Features

250 * 250 * 12.7mm

bucată unică de podele sportive pot fi înlocuite în cazul în care acesta este deteriorat.

Cu un design de drenaj, această centralizare plastic gresia se poate scurge apă rapid, și să lucreze toate -Vremea.

100% recuperabil, fără poluare, material de siguranță de calitate alimentară, non-toxic, fara gust, nici un metal greu.

cerere

teren de baschet, teren de badminton, teren de volei, teren de patinaj cu role, teren de fotbal futsalul în aer liber, loc de joacă în aer liber grădiniță.

Material

PP (PropenePolymer)

Temperatura ambientala

-40 ℃ - + 70 ℃

Service lifeCase picture

8-12 years Basketball court, volleyball court, badminton court, soccer field, ship deck, etc

Dimensiunea dunga Edge (L * W * H), mm

Single ear

Double ear

Round edge

Dimensiunea dunga Edge (L * W * H), mm

83.3*50*12.2 mm

83.3*50*12.2 mm
There are 16 kinds color and you can choose more than one color for your court: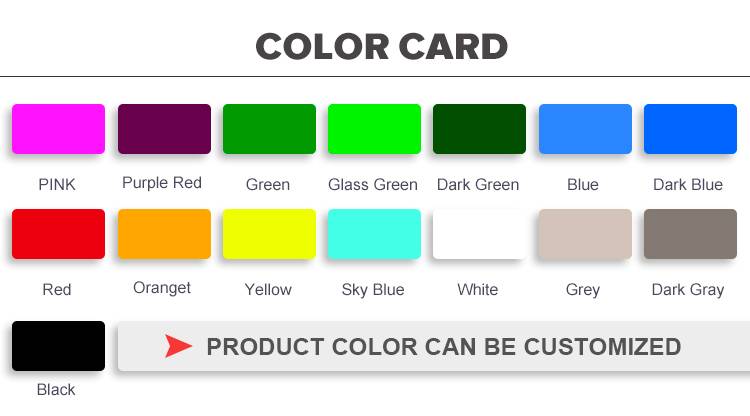 ---
Anterior:
TKSM Layer -Dublu Crossing Grid Pattern)
Următor →:
Placi de cauciuc compozit
---
Scrie aici mesajul tau si trimite-l la noi