Interlock Plastic volleyball flooring anti slip indoor volleyball Floor
Product Detail
Product Tags
Application: Outdoor Multi-Purpose Sport Court Flooring,Outdoor floor of Basketball court, Tennis court, Volleyball court, Badminton court,Futsal court, Handball court,and other courts.
Specification:
    Modular sport court Flooring

 Material
 Polypropylene (PP)
 Warranty

10 years

 Usage

Used for flooring

 High Temperature

+70℃

 Low Temperature

-40℃

 Rolling Load, N

150KN

 Load Capacity, KG

10 Tons

 Compression Resistance

When the PP flooring evently undertake 150KN pressure for one minute,it performs well and without any damage.

 Rebound Rate

93%

 Shock Absorption

32%

 Coefficient of sliding friction

0.5

  Vertical Deformation 

2.6

Flame retardant

 I

Acid resistance

Soaked in 30% sulfuric acid for 48 hours, no significant change in the floor

Alkali resistance

Soaked in 20% sodium carbonate for 48 hours, no significant change in the floor
SKT-TKSM :304.8*304.8*15.8mm  Weight:285g/piece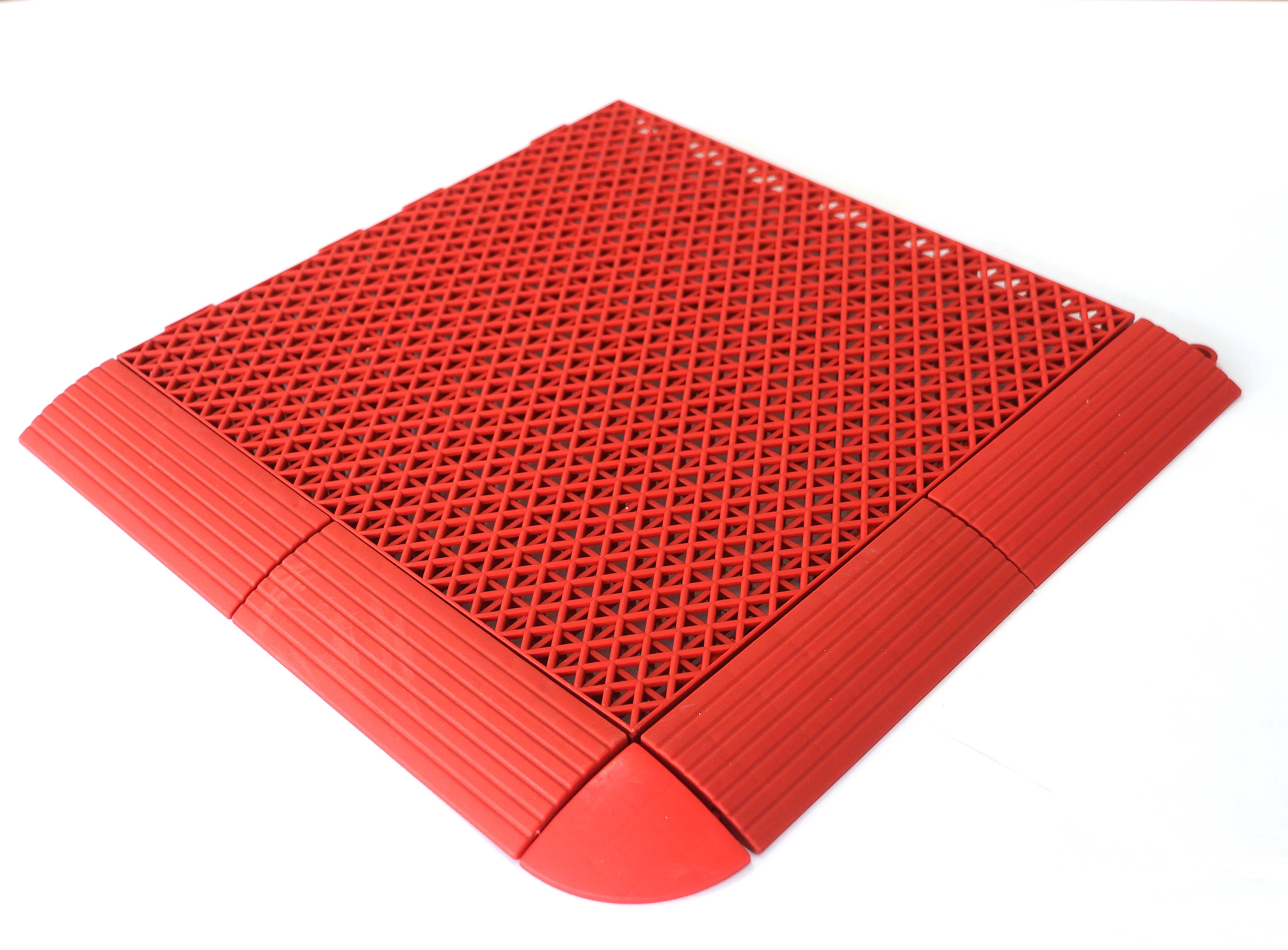 RLZC 500mmx500mmx15.8mm  Weight:930g/piece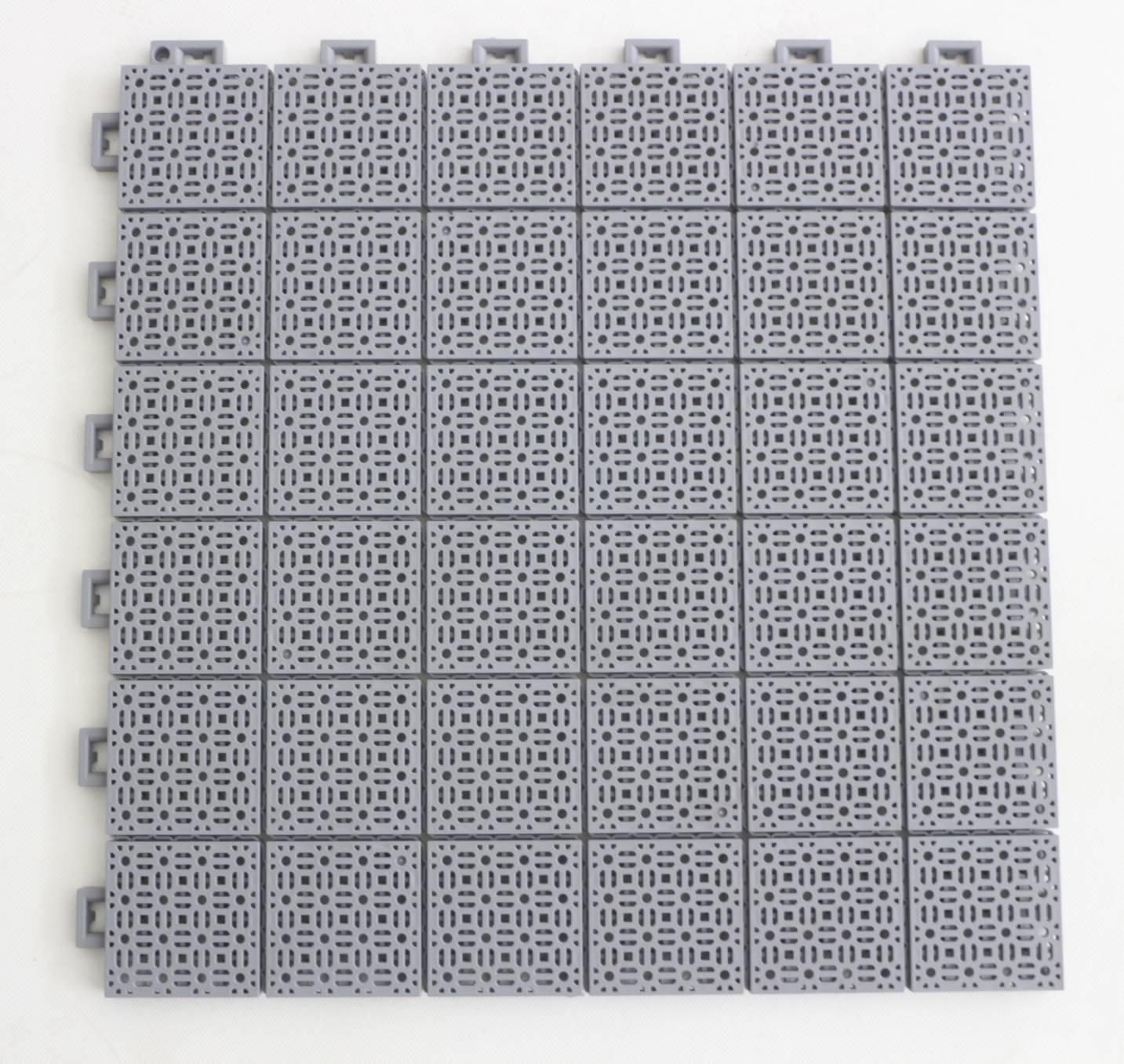 SKTRJ :300mmx300mmx17mm weight:435g/piece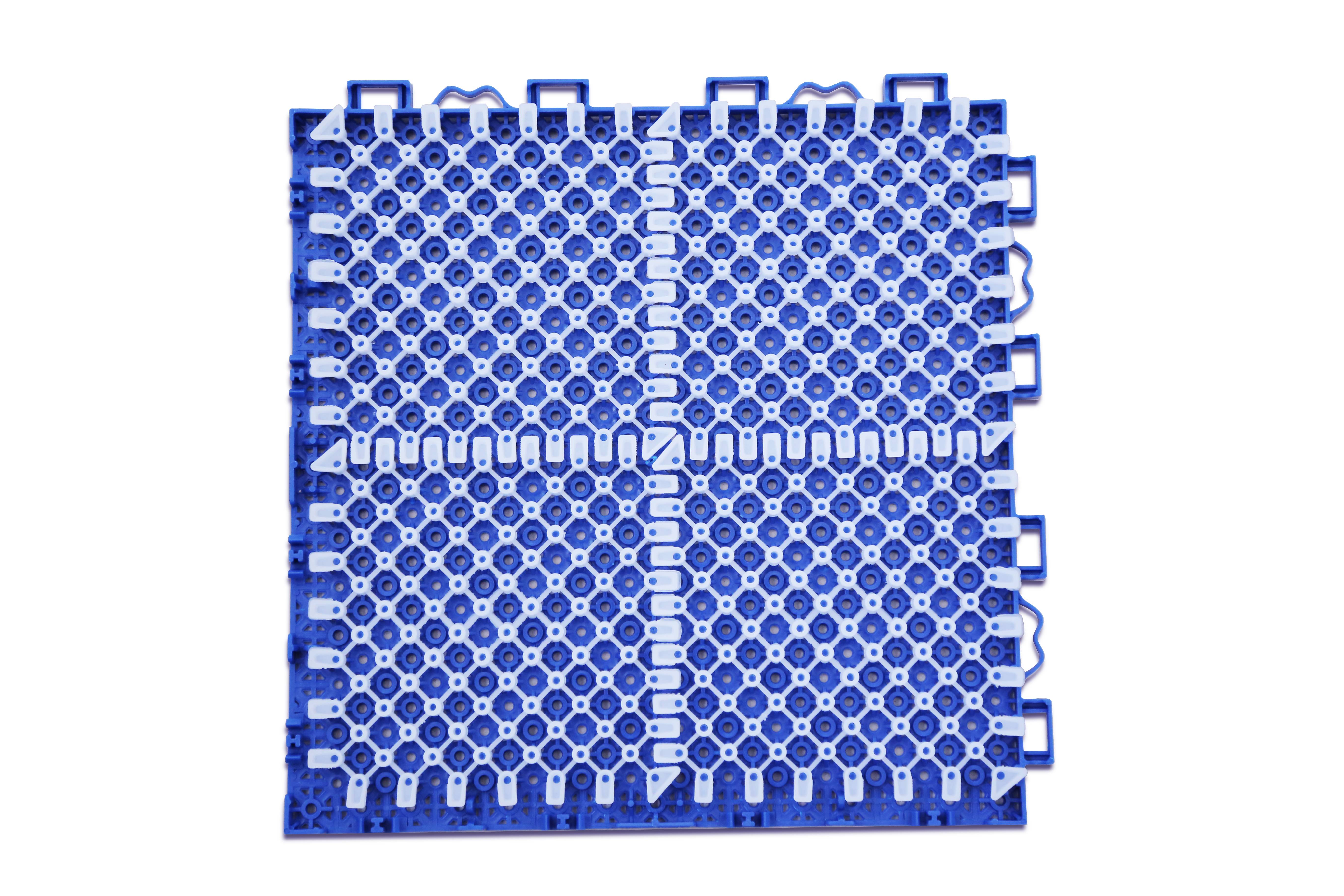 RLSM:340mmx340mmx15.8mm Weight:332g/piece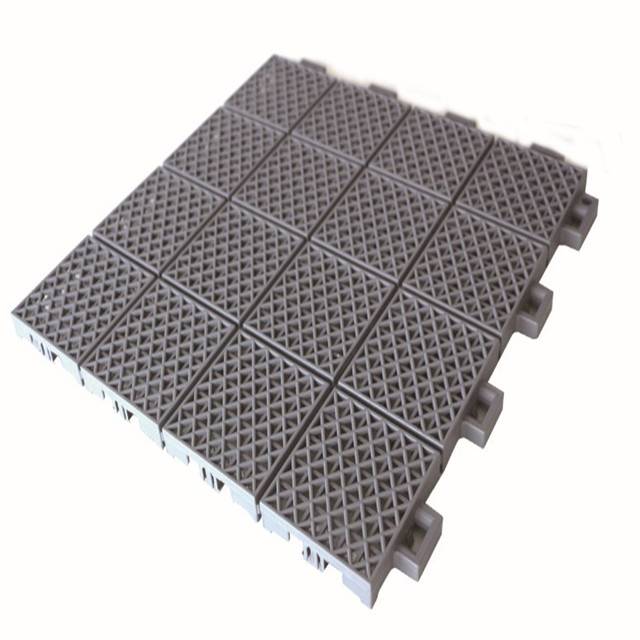 More models,contact us Freely                                                                                             
Features Detail:
Main Material: Environmentally friendly virgin polypropylene;Can be 100% recyclable, do not have any smell, do not contain any heavy metal; WaterproorfAnti-ultraviolet.
Using life: 10 years.
Performance: Reducing shock,delivers excellent traction and ball response.
Foundation: It can be installed directly over the cement, asphalt or any other hard flat surface.
Maintenance: Virtually do not need any maitenance, just need to clear the dust.
1. On the surface there are holes, in fact ,we can say it is combination of water drain system and heat radiation system. For Outdoor court use, we need to concern about sunshine, rain,cold and hote weather.
When it rains, holes are to help water drain, When it is very hot, holes are to help heat radiation.
2.  There are pillars on the bottom side to support  the surface .
Color Options:
Advantages:
a, Material: Virgin Polypropylene Copolymer
 Environmentally Friendly Material, anti-bacteria, anti-corrosion, long using life.  Meanwhile, we also add anti-sunshine, anti-cold and hot weather techonology.
b, Suspended Structure
Pillars to support the surface, arch structure between pillar and pillar, to supply vertical buffering power, strong tolerance surface, better power distribution
c, Interlocking Design
Supply the excellent buffering power, reduce the injure.
Easy to in stall and remove, just need to install it upon foundation, no need glue water and other assistant things.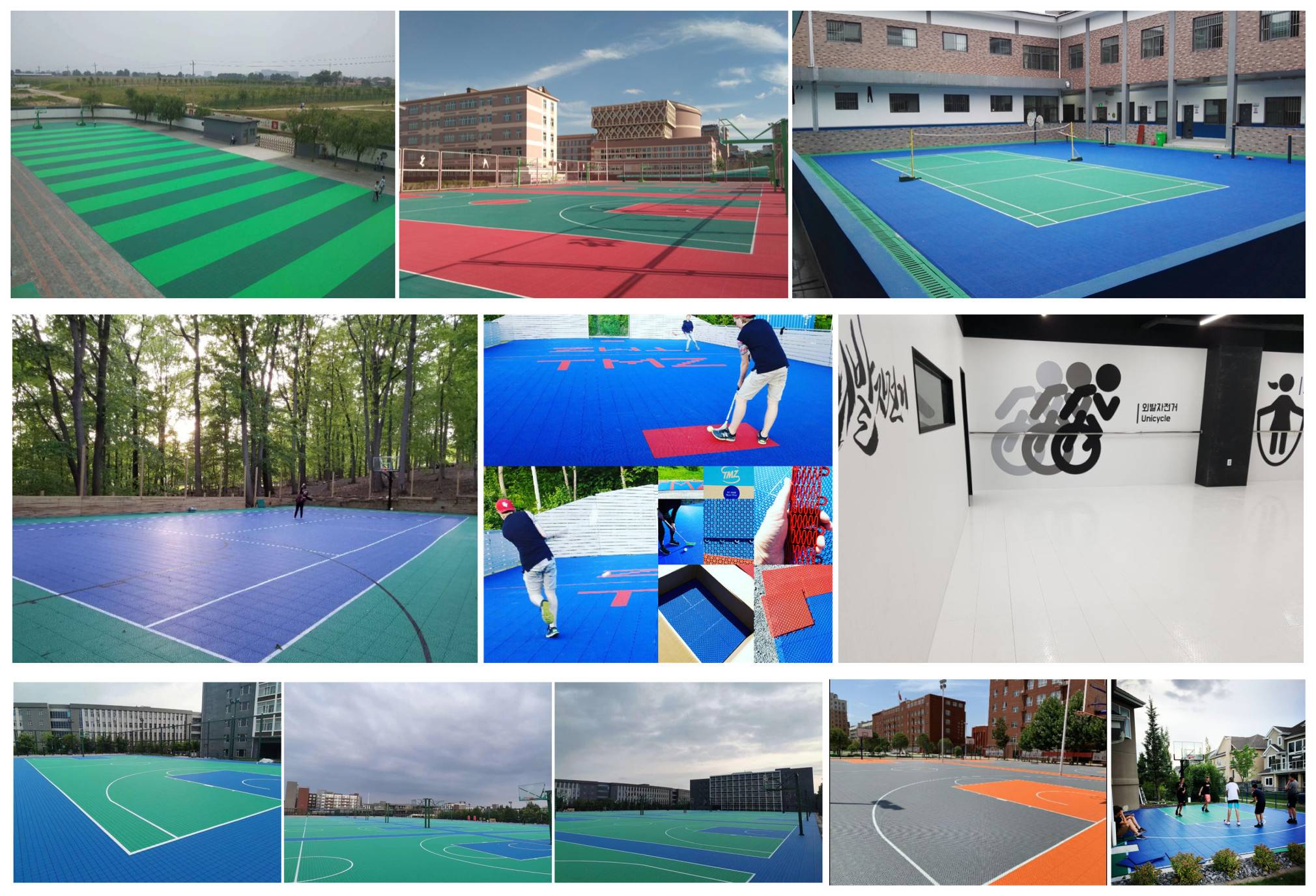 ---
---
Write your message here and send it to us